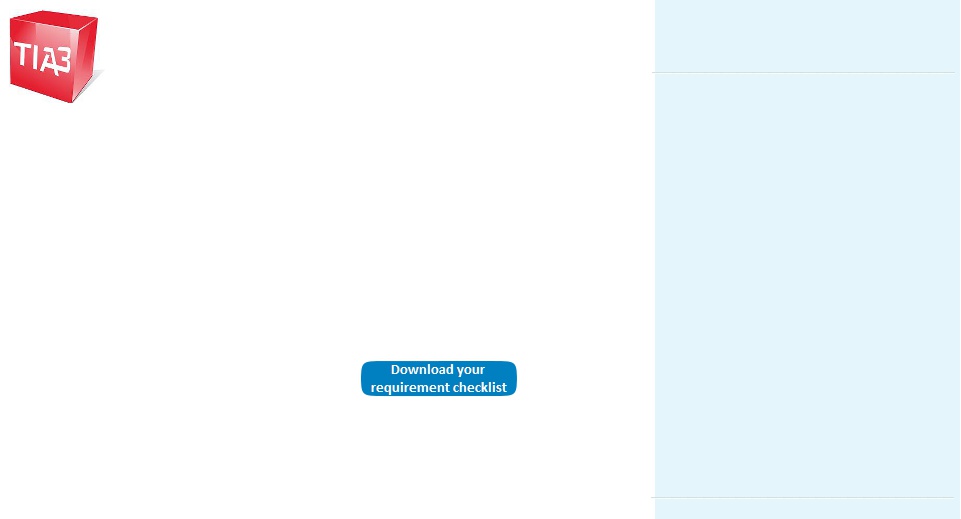 Standard industry best practice software solution.

Copyrights TI-BAS b.v.

• Automatic forecast for all types of demand
• Recognition of structure break & outliers
• Split between intake and delivery pattern
• Automatic selection best fit forecast model
• Automatic forecast error correction
• Recognition start-up profile

Plug & Play.

No data entry. All necessary data of articles, customers, shops, sales orders, POS, stock, etc. from your central ERP system is automatically loaded into TIA-A3.

TIA-A3 is delivered with a connector that checks, filters and reads the data that is presented by your ERP system, such as SAP, Dynamics AX, Oracle, Exact and many others.

TIA-A3 is easy to use via Internet browser. (Java) Each user can select which columns and fields are relevant to display. So users are not distracted by functions or information that is not relevant for them, making TIA-A3 easy to use. The planner can copy data on a screen to her or his local Excel spreadsheet, to create own reports.

TI-BAS

Leading standard software solution for integrated Demand forecasting and Stock planning.

• Automatic ABC / XYZ classification
• Stock turn information
• Purchase advice central warehouse
• Replenishment advice local warehouses
• Replenishment advice individual shops
• Quick overview with Management cockpit
• Dynamically calculated safety stock
• Economic stock calculation
• Handling of 100 to 100.000+ SKU's


Forecasting functionality:

Stock control functionality:

• Planning in value & pieces
• Top down and bottom up approach
• Free to design exception criteria
• Campaign planning and analysis
• Reference profiles for new products
• Follow-up article logic
• Central & de-central plan with consolidation
• Flexible planning hierarchies
• Article dimensions like colors and sizes
• Account planning
• Planning per individual shop

Planning functionality: